Our Staff
Aristocrat employs a dedicated and professional staff along with pre-screened and reliable independent contractors.
Our dedicated team of office personnel is specifically trained to handle your needs. They pride themselves on personal attention, and whether your account consists of two papers per month or two thousand, you can expect the highest level of professionalism and courteous service.
You can rely on our experienced senior managers to lead your team and ensure quality every step of the way.
Steve Banales/President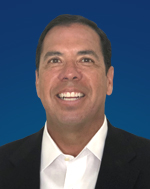 Steve has over 25 years in program management and running a variety of small businesses, investigative experience as Licensed private investigator for over the past 18 years and member of the National Association of Professional Process Servers (NAPPS). Steve founded American Envoy, a national record retrieval and process serving company, in 2002 that provided service to some of our nations top law firms. Steve scaled the business over the next seven years prior to selling it to a private equity backed process serving company. Prior to that Steve served in various program management roles with the Naval Sea Systems Command. Steve has demonstrated his success as an entrepreneur and is skilled in strategic planning, negotiation, operations management, technology, and employee coaching. He has strong business development and relationship management skills. He is also an excellent communicator with an ability to galvanize employees around a mission or plan. Steve graduated from the University of California, Riverside in 1994 with a Bachelor of Science in business administration.
Kent Jones/Chief Financial Officer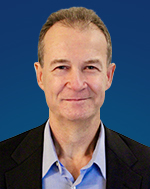 Kent has over 25 years of financial management experience and has been providing various consulting services to large public companies in industries ranging from mortgage servicing, distribution, manufacturing and construction. Prior to consulting Kent was CFO of Leading Response / RME a print and web based marketing firm. Kent has also served in various Controller and VP Finance roles in the telecommunications, construction, and coal mining industries. From a finance perspective, Kent has worked on numerous mergers & acquisition projects and capital formation projects as well as led the strategic and financial planning aspects of a variety of businesses. From an accounting perspective, Kent has experience in day to day accounting, treasury, cash management, payroll, SOX controls and tax. Kent also has led the implementation of various ERP and accounting software systems. Kent received his MBA with a specialization in finance from the University of Florida in 1994 and is a licensed CPA.
Kyle Jones/Business Development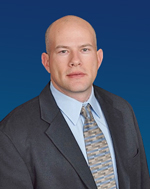 Kyle Jones has over 15 years of investigative experience in both the public and private sectors. He is a member of several professional organizations including the National Association of Professional Process Servers and the Kansas Association of Licensed Investigators. Prior to being a co-founder of Aristocrat Investigations, LLC, Kyle was recognized as one of the top Fraud Investigators for a local Fortune 500 company. Kyle also traveled nationwide conducting investigations for the top tobacco companies during the era when persons were challenging the Tobacco Industry. Attorneys and paralegals appreciate and rely on his extensive knowledge of the Process Serving statutes, as well as his strong investigative and skip-tracing skills.
Should you need to contact Kyle, please click here to email him or call him at 888-880-6824.
Melissa Jones/Chief Investigator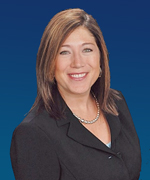 Melissa Jones has over 20 years of investigative experience in both the public and private sectors. As an active co-founder and partner, she provides valuable insight through the research of items that impact the Process Serving industry, such as statutes that may affect the outcome of a case. Aristocrat's clients receive seamless service thanks to Melissa's executive management leadership and attention to detail. Prior to being a co-founder of Aristocrat Investigations, LLC, Melissa was employed by the Kansas Bureau of Investigations, Johnson County Department of Corrections and Sprint in an investigator capacity. Her expert testimony and excellent criminal defense investigative skills have placed her at the top of her field. Melissa oversees and conducts criminal defense investigations for Aristocrat Investigations, LLC. She currently holds a Regional Director position for the Kansas Association of Licensed Private Investigators.
Should you need to contact Melissa, please click here to email her or call her at 888-880-6824.